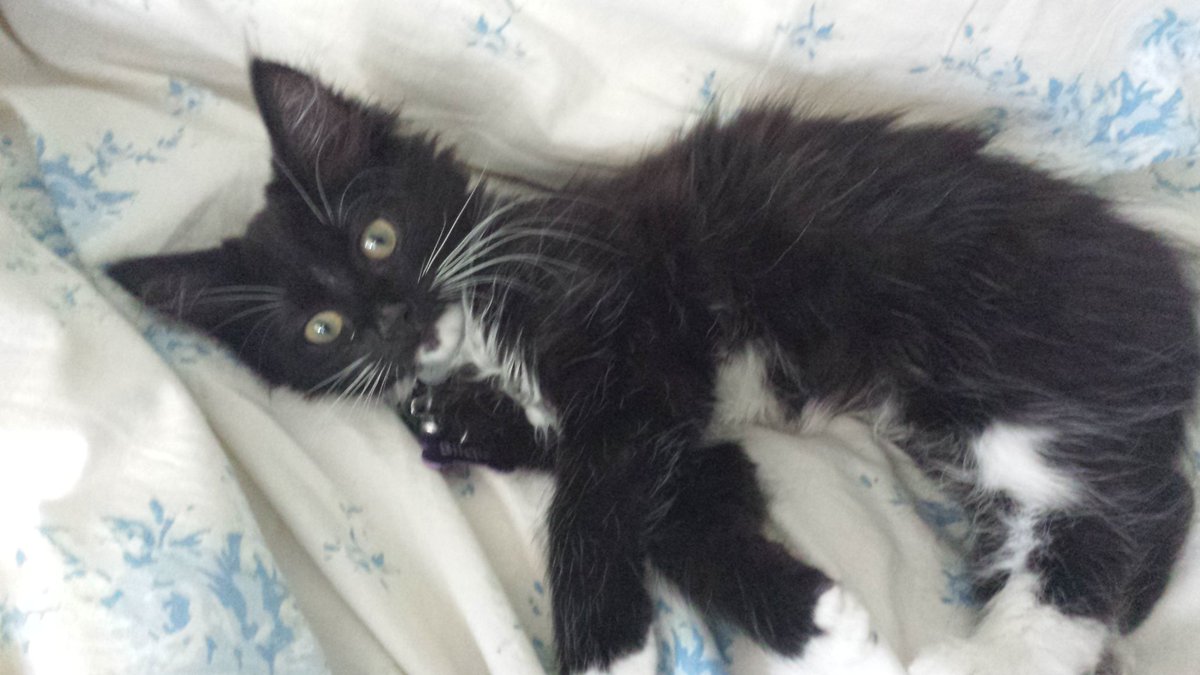 ... but chilled fruit salad with frozen yoghurt goes a long way to making up for it. We'll be sleeping downstairs tonight, on the couch, because there's air conditioning. Upstairs we can't run the portable AC in the bedroom, and the outside isn't going to drop below 30C (86F).
And part of the warmth is the little one trying to share our smaller-than-upstairs foldout bed. People, meet Bilqis.
( and the story is here. )
She's adorable, she's cute, she climbs on you at 2am, she adores fish, and

lederhosen
is her devoted slave.
... yeah, shaddup.